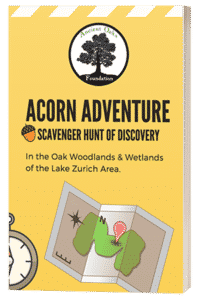 Explore Lake Zurich area oak woodlands and open spaces by joining our Acorn Adventure Program. Beginning June 10, submit the form below and you will receive the Acorn Adventure Guide Book via email.  The Guide Book will supply you with maps and clues to scouting for treasures. Each of the Acorn Adventure Program treasures has an activity to complete.  All treasures can be discovered within 10 feet of a path or trail. This is a self-guided adventure so complete it in a day or take all summer. There is no age limit and no fee to participate. Everyone can join in the adventure!  
When you've visited all of the sites and havethe book complete, claim your prize at:
Fabulous Fireflies – July 12 – 7:30 – 9:00 pm
OR
Dandy Dragonflies – August 3 – 4:00 – 5:30 pm
Register through the LZ Parks & Rec Dept. 847 438 5146
If you are unable to attend, contact us at info@ancientoaksfoundation.org to make arrangements.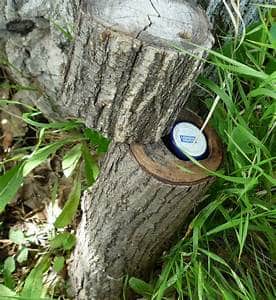 [powr-contact-form id="104eb44d_1557800317"]