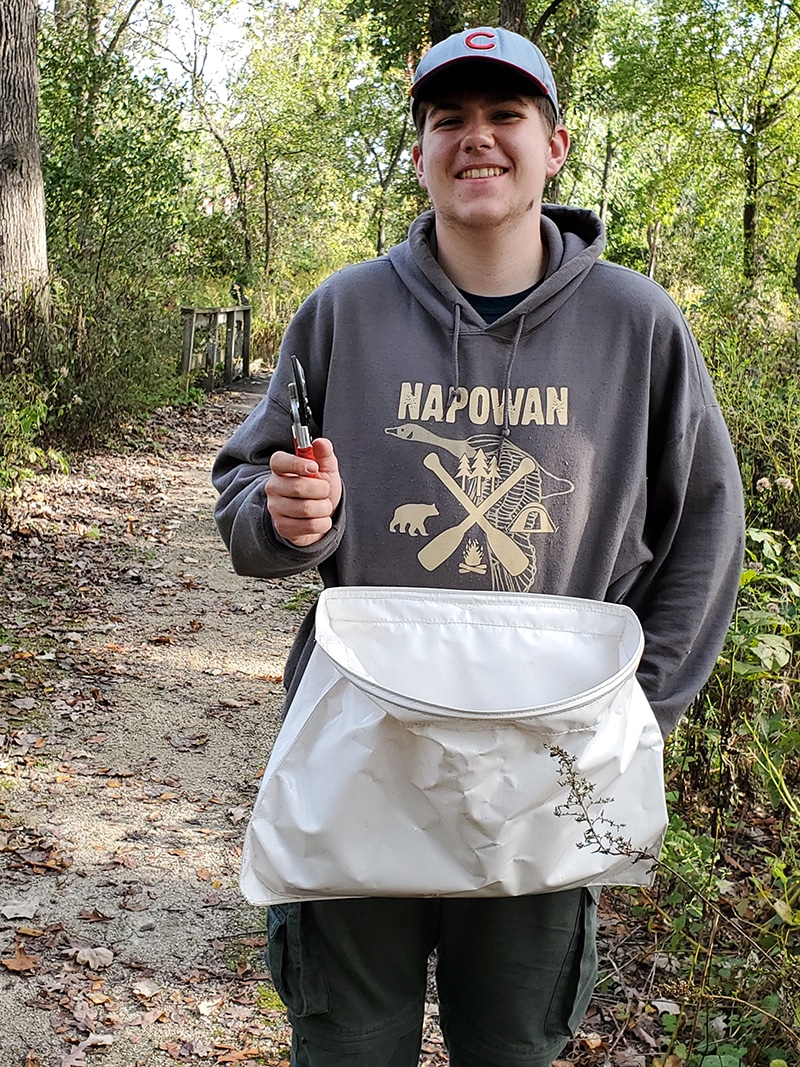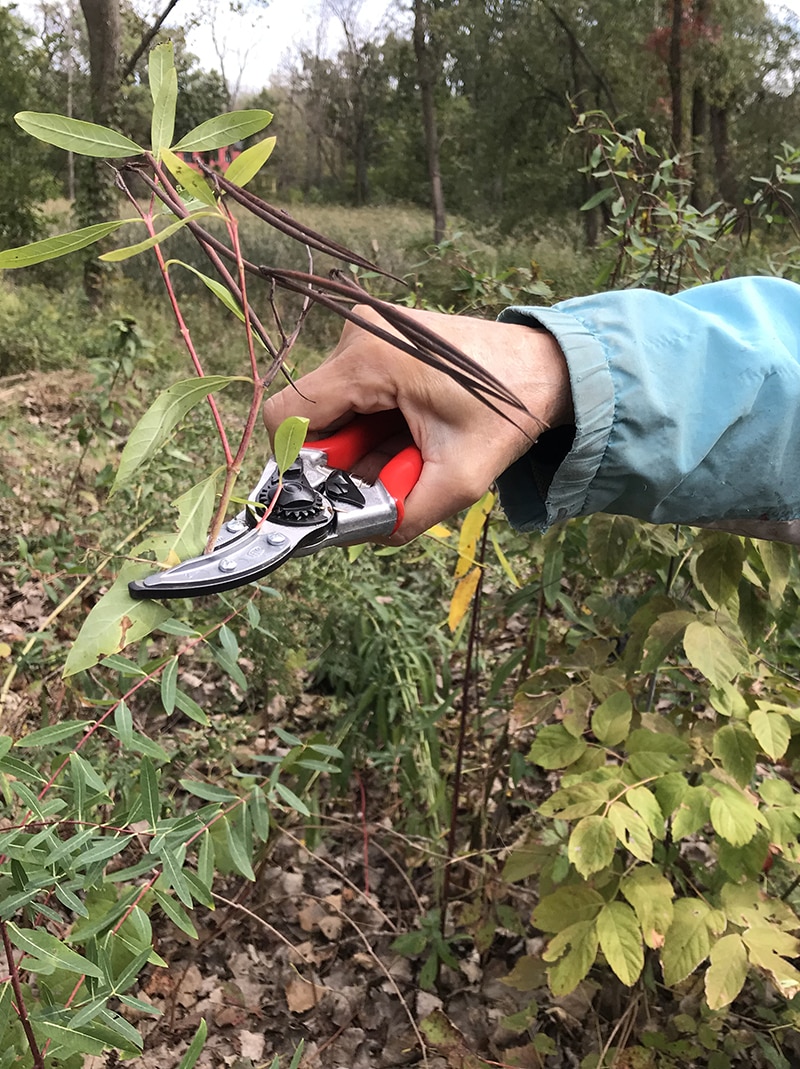 On a recent Saturday morning, a dozen Boy Scouts from Troop 93 of St. Peter Church arrived at the Oak Ridge Marsh Nature Park on Lions Drive for a volunteer workday.  What they found was some new seed collecting equipment, courtesy of a grant from the Vital Lands Grants program, a division of the Grand Victoria Foundation. Five seed collecting aprons and five specialized hand pruners were purchased using grant funds for use by the Foundation's conservation volunteers during the busy autumn season.   "This grant came at just the right time." reported Ancient Oaks Foundation (AOF) President, Judi Thode. "Autumn is the time that we collect native grass and flower seeds for distribution to areas that have been cleared of invasive buckthorn.  Native woodland seeds are expensive to purchase at retail costs so collecting seeds that are readily available is an economical solution." 
One area where these collected seeds will be planted, is at the new Kuechmann Arboretum on Old Rand Road in Lake Zurich.  For the past 5 years, AOF volunteers, in partnership with the Village of Lake Zurich, have been clearing invasives from this rare 9-acre oak woodland.   Replanting native grass and flower seeds that had been lost to the shade of the invasive buckthorn will help restore the ecological health of the woodland.  Improved diversity of plants will provide food, shelter and breeding areas for wildlife. 
Along with removing invasives and replanting native species, the Foundation has also mentored several Scout projects which has enhanced the Arboretum's amenities.  The addition of an asphalted drive, completion of invasives removal and placement of informational signage will culminate in a grand opening, tentatively scheduled for Spring of 2020.