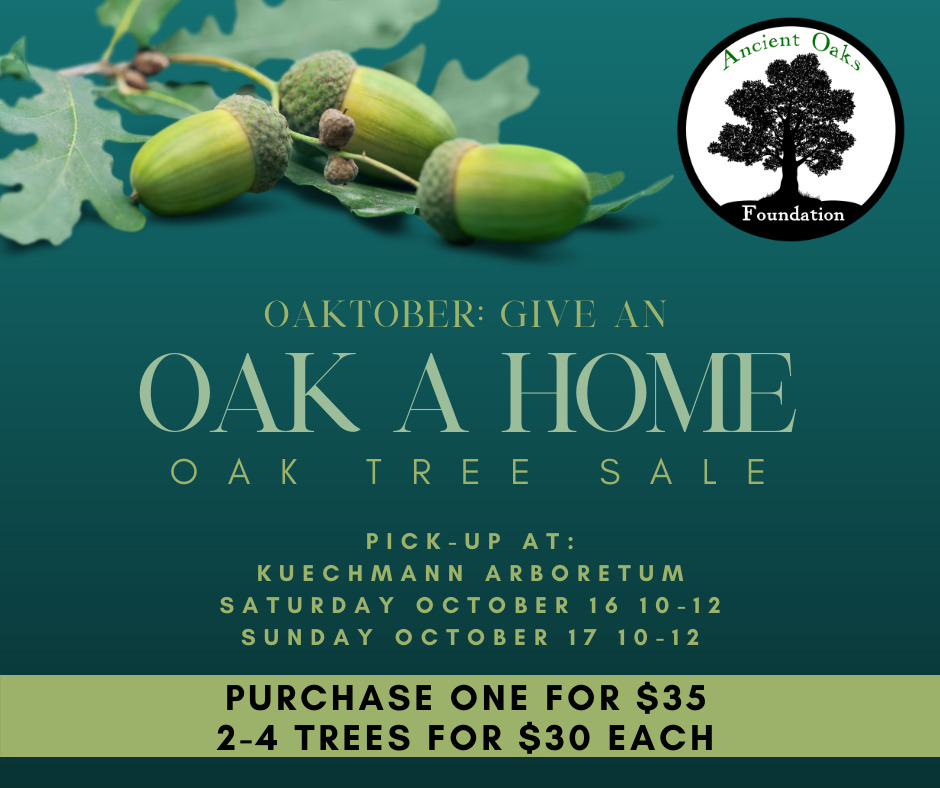 Oaktober events are happening across the region!  It's the perfect month to plant an Oak.
The Oak tree species family supports more diversity than any other tree species.
Here are the details of our Oak Tree Sale:
Who:
Lake Zurich Area residents
Where:
Kuechmann Arboretum
When:
Saturday October 16th and Sunday October 17th
10am to 12noon
What:
Pick up your pre-ordered oak trees for planting at your home. 
We will supply planting instructions for all purchases.
Trees are in 3 gallon pots for easy planting. 
Height approximately 2-3 feet tall.
(A small amount of oak tress will be available for purchase on site (while supplies last) if you forgot to pre-order)
How:
Pre-order online by Wednesday October 13th at 10pm
"The true meaning of life is to plant trees, under whose shade you do not expect to sit." – Nelson Henderson
WANT TO LEARN MORE ABOUT OAK TREES?
This document will teach you more about each type of Oak Tree, including their features and what they attract.