Ancient Oaks Foundation is deeply saddened by the passing of our friend and dedicated volunteer Wendy Connolly. Wendy was a committed and energetic member of AOF, a close friend, and a wonderful person. She will be missed immensely. Please keep Wendy's family and friends in your thoughts and prayers.
Wendy was born on March 2, 1979, in Evanston, IL to Phyllis and the late Lawrence Burg. She passed away on Thursday, January 26, 2023.
Wendy's spirit was strong and bright while here on earth. She laughed with her whole body and had a sense of right and wrong that led her to start her own business. Her love of advocacy and later in life spirituality made Wendy a force to be reckoned with. She appreciated people for their different nationalities, racial identities, sexual identities, and the list goes on. Wendy enjoyed talking to people, photography, watching TV, listening to music, gardening, and being in nature. What she adored most of all was children. She helped many as an amazing speech language pathologist for the last 16 years. Her steadfast commitment and jovial nature made her exceptional.
Wendy is the loving wife of Aran, mother of Logan, and sister of Daniel Burg.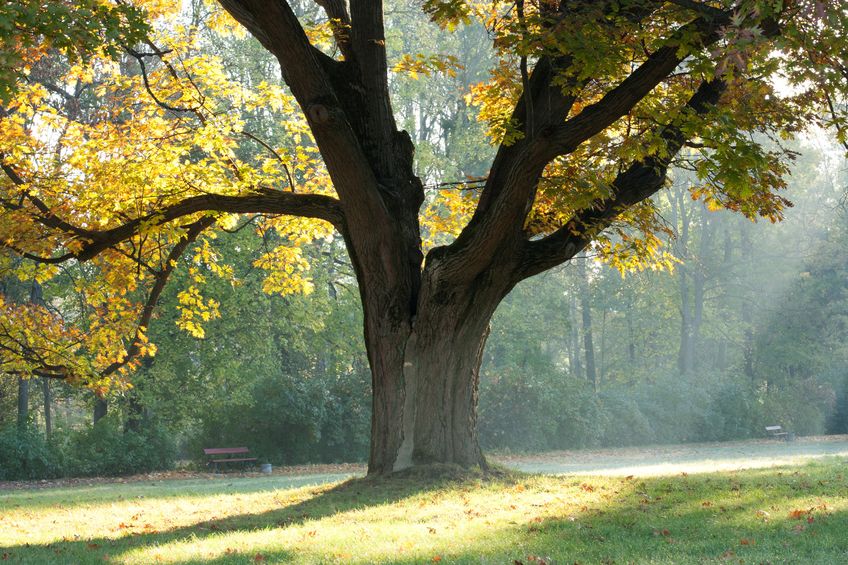 Make a Memorial Donation Today!
Your gift leaves a legacy of your loved one for future generations.
It's easy to make a memorial donation. Don't forget to include details on the memorial so we can properly acknowledge the donation. Make your memorial donation today and support the great work being done by the Ancient Oaks Foundation.
Memorial Gifts
Every day more and more people are choosing alternative options for birthday, holiday, memorial and tribute gifts. Any gift to Ancient Oaks can be made as a memorial, honor or tribute gift. Your gift helps us achieve lasting results providing funding for habitat restoration projects in our local community.
You will receive a tax receipt and benefit. Ancient Oaks will gratefully acknowledge your gift by notifying the person or family member you designate with a special card. For more information about making a memorial, tribute or honor gift contact Ancient Oaks at (224) 286-1312.
Memorials Dedicated To:
In Memory of Wendy Connolly from:

Kendall Busse – "In memory of Wendy Connolly and the care she gave us all, with love to her family from the Staszak/Busse family."
Francesca Ogilvie – "In memory of Wendy Connolly. With love from her Pritchett Sunshine Family"
Maggie Substalae "In loving memory of Wendy Connolly"
Melissa Ellsworth – "In memory of Wendy Connolly, with love to her family"
Kerry Voss
Heidi Topolosky
Jamie Avona – "In loving memory of Wendy Connolly from the Avona family"
James and Julie Krogmeier
Laura Jean Warter
Shari and Vince Gullo "In memory of Wendy Connolly with love from Vince and Shari Gullo"
Michelle and Jerry Levine "In memory of Wendy E. Connolly Michelle & Jerry Levine"
Kevin Tylkowski "In memory of Wendy Connolly and with love to her family"
Zakary Kurzawski

Laurie and Tom Tritz

Jacqueline Krogmeier

Melissa Jakstas
`
In Memory of Rudy Turner from:

– Olga Monaco and Zarema Turner "In loving memory of our brother, Rudy Turner"

– Paul and Debbie Diamond

– Ron and Linda Granstrom "Uncle Rudy is well with our Lord"

– Carol Drengenberg

– Janet Bainbridge "In memory of my brother in law"

– James and Anne Donnellan Kathy and Harry Schildkraut "Rest in peace, Rudy"
In Memory of Patricia McGuinness from her daughter Mary Kozub
In Memory of James Smith from his wife Geri Smith
In Memory of Emily Kate Kleeman "You Are Loved"
In Memory of Frank W. James, Sr. from his daughter Judi Thode
In Memory of Nancy J. Young. "In memory of Nancy J Young. She spent her last few years watching the tiny oak sprout in her yard grow into a beautiful tall tree. That tree will always remind us of the wonderful woman who we loved and will always miss. David and Barbara Young"